Treasure Hunt Websites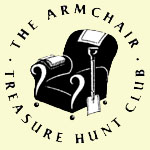 Armchair Treasure Hunt Club
Summary: A club of like-minded members who have a number of Armchair Treasure Hunts on the go at any one time. Membership costs £20 per year, for which members receive four Newsletters and all club treasure hunts. The Club organises at least one social gathering a year at different locations in the UK, where members, family and friends can meet and socialise, as well as partake of a one-day hunt that involves a little less armchair. Active message boards where members collaborate to solve Hunts.
Website Link: www.treasureclub.net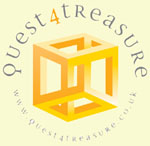 Quest4Treasure
Summary: An online bulletin board community created by Mark Parry and Phil Nuttall for those interested in treasure hunting and puzzles. News and views about treasure hunts of both the armchair and real variety, including those set by members and non-members. Simply register to join the discussion boards. A Quest4treasure team from the US has entered the Armchair Treasure Hunt in recent years, and fared pretty well too.
Website Link: www.quest4treasure.co.uk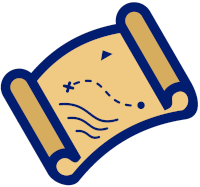 TreasureHuntCache.com
Summary: A website that lists active armchair and BOTG treasure hunts from around the world. Provides a description of each treasure hunt as well as information about the prizes, search location, clues/hints and how to get involved with the hunts. Subscribe to their newsletter to get regular emails about new and updated treasure hunts.
Website Link: www.TreasureHuntCache.com