Armchair Treasure Hunt 2020
| | |
| --- | --- |
| Title: | Apophenia Island |
| Setter: | Apopheniacs Anonymous |
| Themes: | Treasure Island, Poe & Defoe |
For the solution to the 2020 Hunt, click on the image below.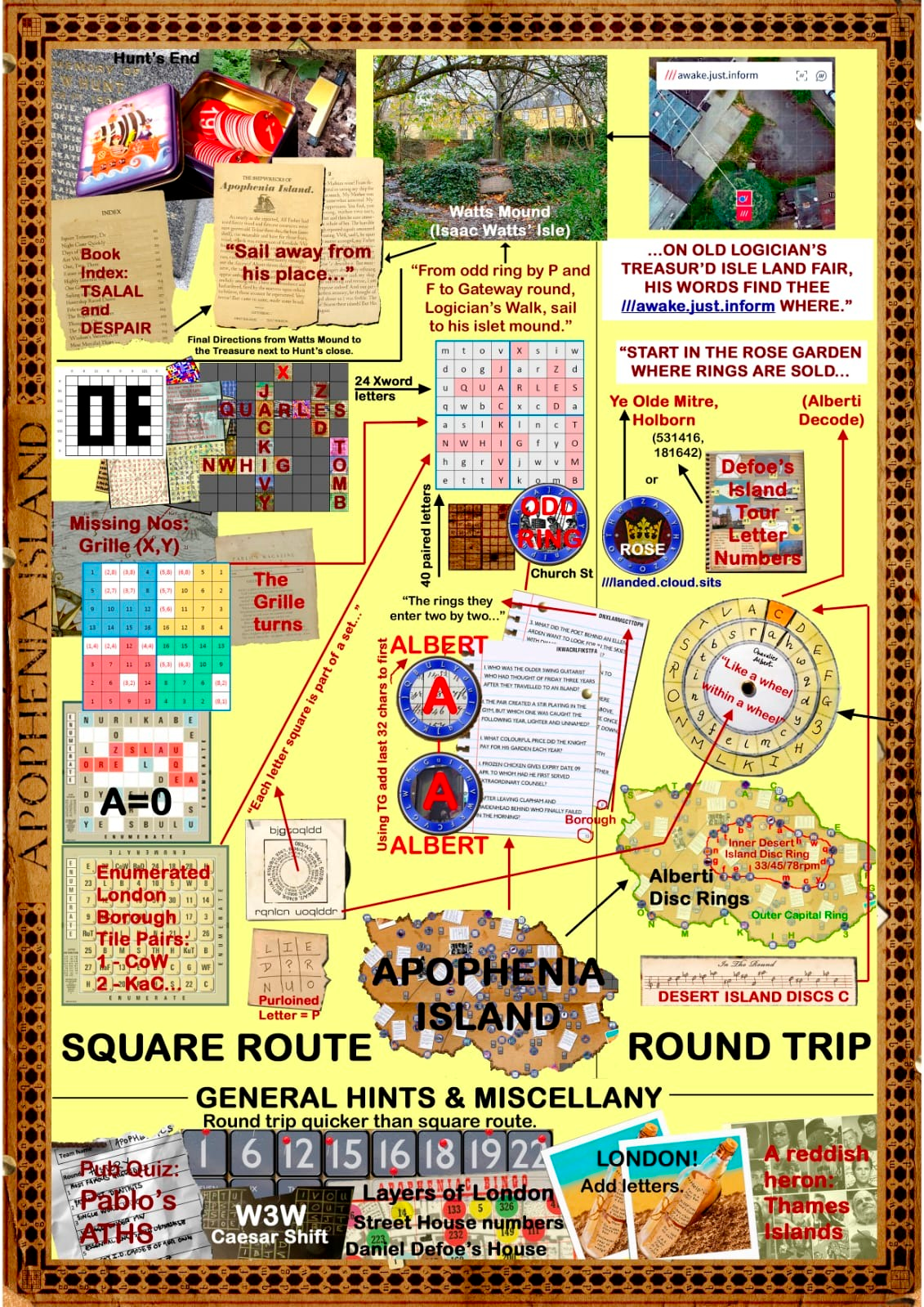 And so our time is done ...
... the Island of Apophenia now consigned to the dusty shelves of the ATH archive.
Ever modest, we seek to keep the team's identities a mystery, but confess to having thoroughly enjoyed the long and arduous development of our Hunt, one albeit overshadowed by the Covid pandemic.
We had hoped that normal conditions would prevail by the time of publication, allowing all to meet, muse and hug, however briefly. It wasn't to be, and some of our themes proved prescient, even if selected years earlier.
We were left to work on our treasure island map and puzzles remotely, each piratical paragraph illustrating only our penchant for sub-par kernels of literary wit and grammar kept strictly in line with the Logica style-guide.
It came together, just about, and we hope we managed to provide some mildly diverting stimulation during this most difficult of holiday periods.
Until next time...
Apopheniacs Anonymous